How to Talk So Your Alabama Legislator Will Listen
It may only take a couple dozen phone calls, emails, or other contact from constituents to get an issue on your legislators' radar. 
Do a Little Research
Know your community and the issues that are important to them. 
Know your legislators, their backgrounds, and their positions. 
Know the organizations that research and recommend policy changes. 
Meet in Person
Go to events. Attend town halls, forums, and other meetings where they are speaking. Come prepared with a question. Be sure to introduce yourself after. 
Go to the Statehouse. Visit your legislators during session. Contact them in advance to let them know you are coming. 
Go to their office. Out of session, legislators have more time. Set up a meeting and bring like-minded friends. 
Write a Letter
Personal letters can be very effective. Legislators do read their mail. Typed, handwritten, or email are all fine. Look around our website for ideas on messaging, or use your own words. Encourage others to write. 
Make a Call
Talk to your legislators. Simply pick up the phone and call their office. You may reach a staffer or leave a message. State the issue, what you want them to do about it, and why it matters to you. 
Pro-Tips
Be prepared. Before contacting your legislator, research the issue and plan what you want to say. 
Be brief. Legislators want to know what you think, but they are very busy, especially during session. Keep letters to 1-2 paragraphs and phone messages to a few sentences. 
Be firm but courteous. If possible, include praise for a position the legislator has taken in the past. 
Contact Information
Physical Address of State House: 11 S Union Street, Montgomery, AL 36130
Mailing Address for any legislator: [Legislator's Name], Alabama State House, Montgomery, AL 36130
Phone for House: (334) 242-7600
Phone for Senate: (334) 242-7800
Website: http://www.legislature.state.al.us
Find your legislator: http://capwiz.com/state-al/home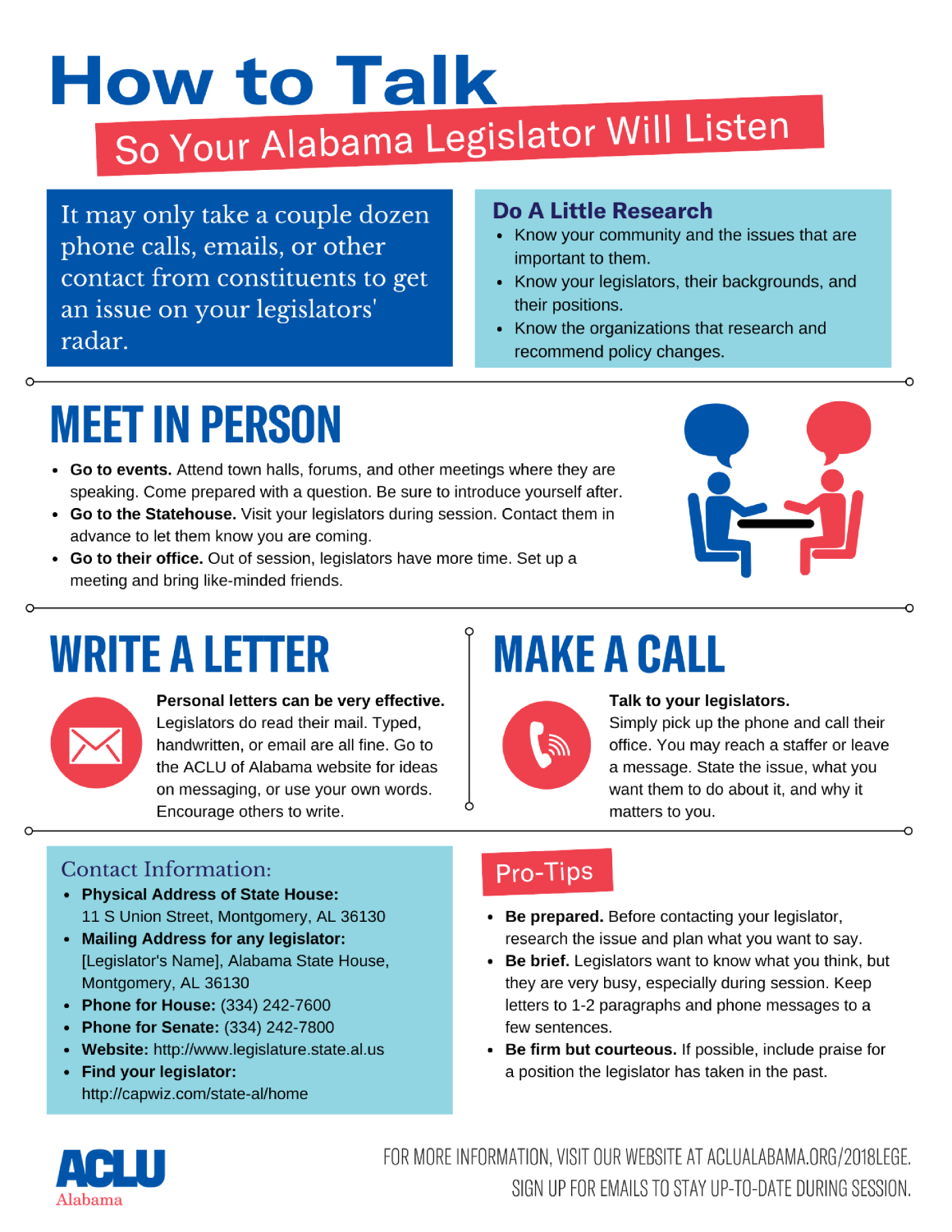 Related Stories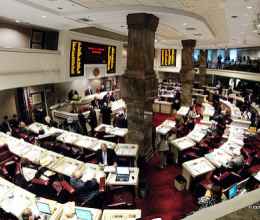 January 10, 2018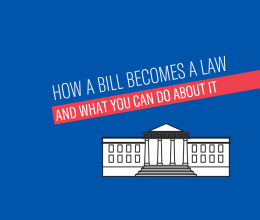 January 12, 2018