Join us and fight for justice.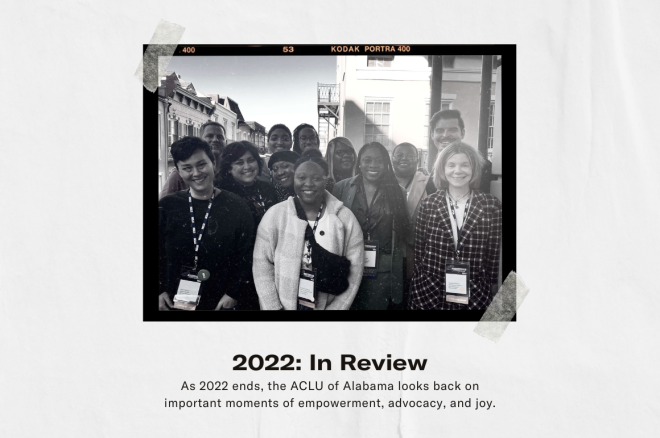 As 2022 ends, the ACLU of Alabama looks back on important moments of empowerment, advocacy, and joy.
Voting Rights
Here's how the ACLU is educating and empowering voters across the country.
Voting Rights
The Supreme Court is set to hear Merrill v. Milligan, a case about Alabama's discriminatory congressional maps and Section 2 of the Voting Rights Act.
The uprisings in response to George Floyd's murder by the Minneapolis police marked a clear demand from communities across the country: defund the police. Amidst these uprisings, the ACLU co-signed efforts calling for police divestment and community reinvestment.
Know Your Rights