The 2020 Alabama Legislative Session convened on Tuesday, February 4, 2020. Read more about Following the 2020 Legislative Session.
Frequently Asked Questions
What a whirlwind these past three weeks have been — but not in good way. Multiple bills have been introduced in the Alabama Legislature that target trans youth and immigrant communities.
We've been working with fellow Alabama organizations to fight back against these recent threats, but we know that we'll also need the support of you to ensure that we have the power and momentum to defeat them.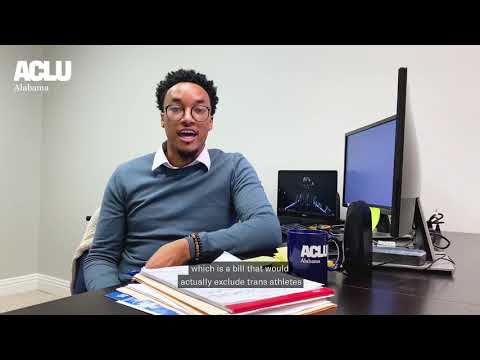 Here's an in-depth rundown of what's been going on:
Alabama has introduced three harmful bills that attack transgender youth.

House Bill 35 — HB 35 would exclude trans youth from being able to participate in K-12 sports or use public facilities to do so.
House Bill 303 / Senate Bill 219 — HB 303 and SB 219 would criminalize the act of providing gender affirming care, which would include medical and mental health care, to trans youth.

Alabama also introduced a bill that puts immigrant communities at risk by threatening sanctuary cities and towns.

Senate Bill 108 — SB 108 would criminalize public officials and law enforcement who limit or restrict the enforcement of federal immigration laws.
These bills cannot be made Alabama law.
Research shows that transgender youth who are supported have a 52% decrease in suicidal thoughts, a 48% decrease in suicide attempts, and significant increases in self-esteem and general health.
And pressuring Alabama cities and towns will only increase immigrant communities' vulnerability to racial profiling, discrimination, and unlawful arrests.
Thankfully, you can make your voice heard on these bills by contacting your lawmakers.
Visit our action page today to help protect the civil liberties and rights of trans youth and immigrant communities.
For more immediate updates on what's happening this 2020 Legislative Session, make sure to follow us on Facebook, Twitter, and Instagram.